Not only will a blue phone case look great on your device, it is a peaceful, tranquil and secure colour. Blue is sometimes seen as a sign of stability and reliability. Want to feel these? Encase your device in a blue phone case. We've tried to make your decision easier by displaying our 5 best
blue phone cases
.
Give your device a bold and secure look with these blue phone cases.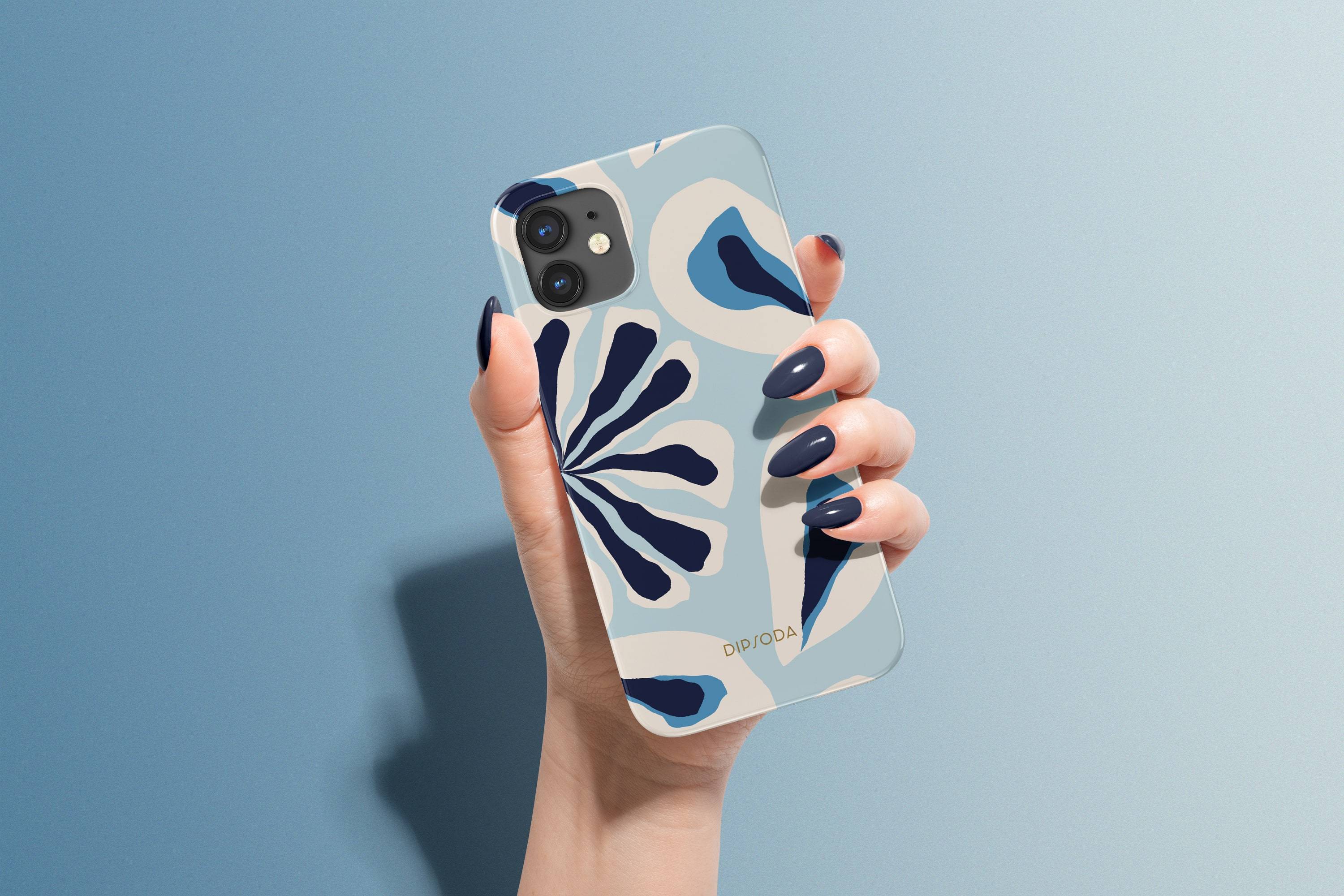 Hawaiian Days
is a beautiful and simplistic blue phone case design. The different hues of blue intertwine together to create this stunning coastal design. It's a pattern of flowers and petals that create a calming blue phone case design. When encasing your device, it will leave you feeling calm and collected.
Hawaiian Days is available is our snap and impact cases. If you want to keep the shape and feel of your device, then the simple snap on case will be the better choice for you. Our impact case is made up of two layers; a black silicone insert and a plastic hard outer shell. These layers will protect your device from heavy drops and falls.
Let's conclude our 5 best blue phone cases
The 5 best
blue phone cases
above are available for iPhone and Samsung Galaxy devices. Each design has its own reason as to why it should be chosen. All these blue phone cases will give your device a new calm look and make your device feel secure.
If you liked this article, check out the following:
Join others by following @dipsoda and tag us for a chance to be featured 🌟